Digital Printing
High Quality & Low Prices

Printaims have both mono and colour digital printing capabilities. This enables us to offer cost effective short run digital printing of varying natures. Printaims were one of the earlier printing companies to move into the digital printing market. As a result we have vast experience of how to make digital printing work for your company. Digital printing is a perfect way to offer cost effective personalised colour marketing to your clients. It has been proven that personalised, individual marketing is far more effective than some form of generic communication. With our presses we can personalise each individual leaflet, brochure or card with your client details, name etc. This form of specific, personalised approach to marketing is more effective, however it can now be produced cost effectively with Digital Printing.
Colour digital printing
Our Konica Minolta Bizhub 1085 allows us to provide cost effective high quality short run digital printing to a maximum size of SRA3+. We can produce colour digital printing on uncoated and coated stocks from 90gsm – 380gsm. The press is ideal for producing short run brochures, business stationery, labels and leaflets at considerably more competitive rates than our solely lithographic competitors. We can produce work on a variety of materials including paper, board, vinyl's, magnetic material, adhesive to name a few.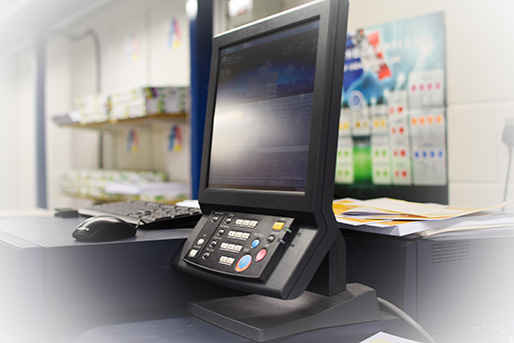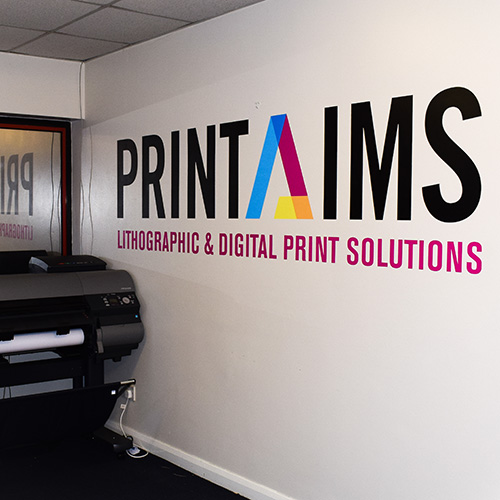 Mono digital printing
We currently own a number of Canon Image Press 1110's which offer a wide variety of specialist 'black only' short run digital printing. The press is perfect for short run numbered NCR pads, instruction booklets, and jobs that require sequential bar-coding. We can provide a range of sequentially barcoded products which can be linked to sophisticated algorithms. We currently provide high volumes of sequentially barcoded products with 100% accuracy.
Print shop mail
Our software capabilities allow for jobs to be produced with variable data allowing for a completely individual and personalized digital printing jobs. The practical application of the technology allows for direct mail marketing campaigns and bar-coding of various formats.