High Quality & Low Prices
Printaims originated from a background of supplying high volume forms printing to a range of industry sectors including Pharmaceutical, Logistics, Financial, Retail and Property. Over the years as the printing industry has changed, and Printaims have been at the forefront of those changes. As one of the first companies in the UK to begin printing integrated labels, we now supply these products nationwide to some of the leading UK organisations.
What are integrated labels?
Integrated labels are sheets, often A4 or A5, with a self-adhesive laminate patch fixed to the reverse of the paper with a die-cut label. This forms a document which can be personalised on both the body of the sheet and the label in one process.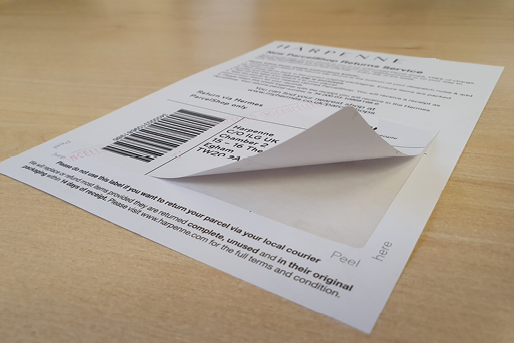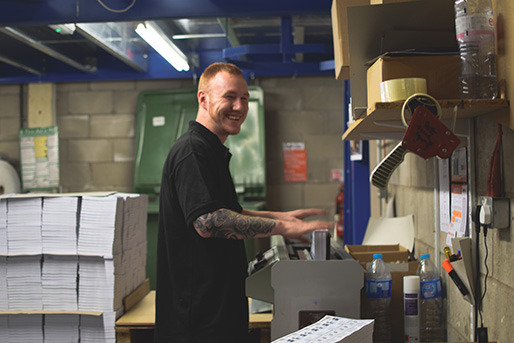 What are integrated Labels used for?
Integrated labels are often used as invoices with the integrated returns labels used for any product returns. With the explosion of internet selling with UK retailers we have seen a huge influx in the use of integrated labels recent years. Printaims have vast experience of supplying these products so if you have a new product you need pricing, or you are tendering a current product contact us to gain market leading prices.
Personalisation
Our integrated labels can be fully personalised with sequential barcode printing, Holographic foils, security inks, sequential numbering and laser personalisation. This not an exhaustive, contact us for an special requirements.
In addition to specialising in integrated labels, we also produce a variety of other forms including pressure sensitive laser sheets with peel-pout labels for delivery and returns in the same sheet as the invoice or despatch note.
Printaims produce integrated labels on a range of different paper weights, full colour both sides including print on the liner giving you full usage on the rear of the sheet. At Printaims we actually manufacturer our products so we can completely customise the product for your requirements. Manufacturing our own products enables us to offer improved turnaround times and pricing compared to print management companies.